Will Stepn (GMT) Surpass $1 Mark This Year?
Ever-lasting coins always emerge in the bear market. Stepn's GMT token is on the verge to survive harsh macro conditions and Solana's downturn. In April and May Stepn was overcrowded with registrations and had to close it by limiting the number of activation codes. Then in June, both GST and GMT tokens plunged to under $1 values making the earnings of more than 4 million users lose tenfold.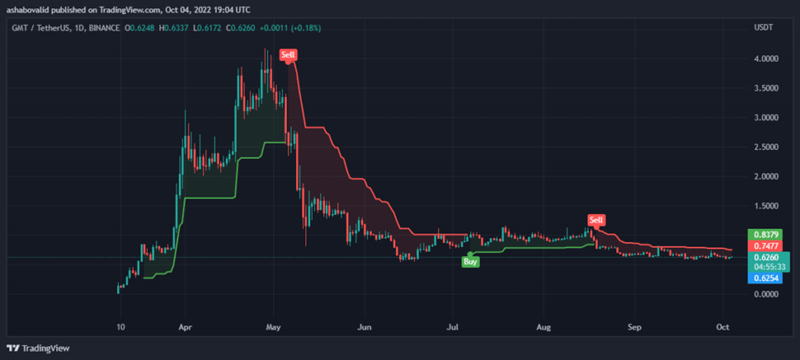 One of the most used buy and sell indicators Supertrend is urging us to buy within a one-hour time frame even though the coin is moving sideways after falling from $0.7245 in September. However, in one day frame, the indicator is signaling to sell.